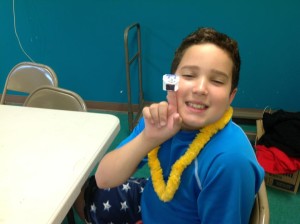 Our "Summer Spanish Splash" Summer Camps are amazing opportunities to bring the children to enjoy:
Five days of our Spanish Splash around the world, where children will enjoy a music, a nature, a circus, a math/science loco day and Agua para todos day! Where games, crafts, songs, sports and well thought activities bring your child to an amazing week of summer fun in Spanish! Some locations will allow us to use a water slide and water balloons, please inquire within.
Cost: $ 150.00 per week, enrollment form of $ 25.00 for new students.
Bring a friend and get a 10% discount;  10% discount also applies on second or more sibling(s).
Please click on the calendar below for offerings, once you are ready to sign up, please click on sign up page and fill out the form and proceed with payment. If you wish to mail us a check, please do so up to 48 hours after enrollment. Make check payable to EasyLearn Languages and mailed to PO BOX 212 Wenonah, NJ 08090

Enrolling is as easy as 1 2 3:
1) Browse through the calendar below and check out the location and week, take note of your option.
2) Click on Sign up page on top right corner of website, fill out form with camp info and make sure it is applicable for your child's age. Or just click here to go to the signup page.
3) Proceed to payment on the site, on the payment button after submitting the enrollment or inform us on the enrollment that you will be mailing us a check. Please note that your space is only reserved upon receiving your payment.
 If none of the options meet your needs, please contact us and we will do our best to accommodate your child's needs! Email sent to:[email protected]
Highlighted dates have events on them. Note: Summer Camps begin in the month of June.
[google-calendar-events id="2″ type="ajax" title="Events on"]